The Powermax Boiler: The Silent Killer
What is a Powermax boiler?
The Powermax boiler was sold under several brand names including Baxi, Potterton & Range.
This boiler was fitted to a lot of new-build estates during the 1990's.
The Powermax was a new concept in energy solutions that combined a boiler and thermal store to provide both heating and hot water, so high pressure showers could be fitted in properties such as flats without the use of pumps.
This was designed for use when mains pressure hot water cylinders were not permitted under Building Regulations and noisy and expensive pumps were the only way to get high performance showers in these properties.
The Powermax has built up a reputation for unreliability and is plagued with safety issues that have been implicated in several human fatalities.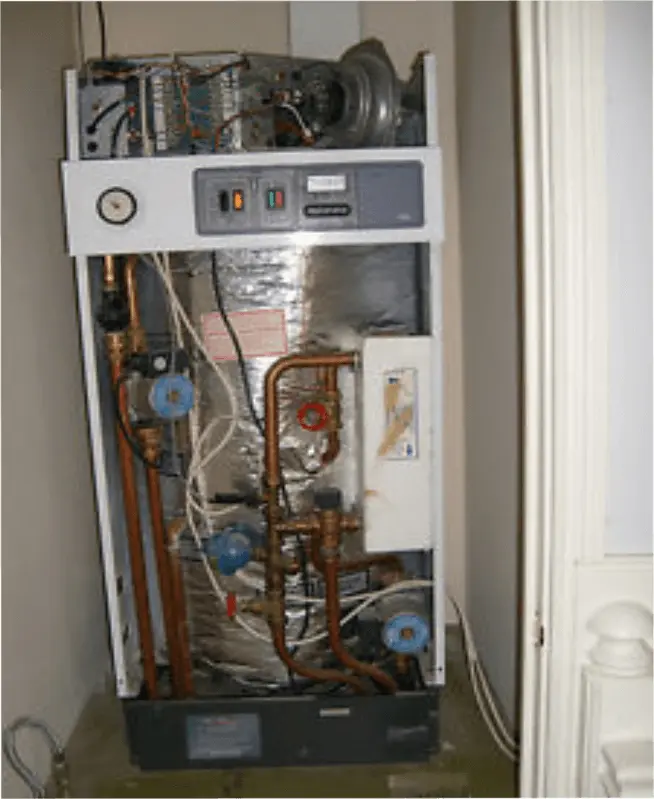 The Powermax Boiler - Safety Issues
These boilers can be silent killers; they have killed before and will kill again. For this reason we will not service or repair these boilers. In our opinion these boilers should be replaced at the earliest opportunity, before they kill yet another person.
The Powermax Boiler - The Solution
We have gained great experience in replacing a large number of Powermax boilers. We find that the most practical and cost-effective boiler replacement solution is to remove the old boiler and replace it with a new, modern and highly efficient 35kW combination boiler. Our huge experience enables us to convert your Powermax boiler to a new combi boiler in a working day.
Converting a Powermax boiler to a combi boiler requires additional work and materials, compared to a regular combi boiler swap. The vast majority of Powermax boilers have non-standard flue arrangements and as such, the only way we can give you an accurate fixed price is to visit your property and conduct a thorough survey. 
Any of the boilers below would make a good replacement for your Powermax boiler. Converting a Powermax boiler to a combi boiler typically adds around £500 to our displayed prices.